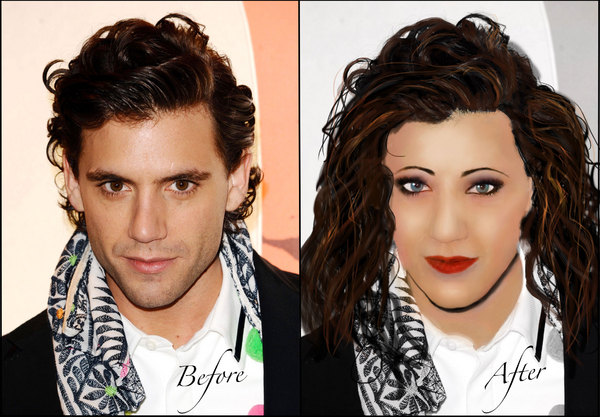 Final Project- photo manipulation

Artist: Amy-Louise Strickland
School: North Allegheny




Notes:
I wanted to use this piece to test my skills with photoshop by trying to change the appearance/gender of MIKA. I chose him because a) i draw him often and am quite familiar with his face and b) he posed more of a challenge because of his defined jaw and brow lines. Enjoy!
Today's Thought: Everybody has their own version of real & fake, right & wrong; so let God judge & mind your own business? ~Unknown
Would you like to listen to Onion Grapes Waltz by Shelby Cunningham from North Allegheny